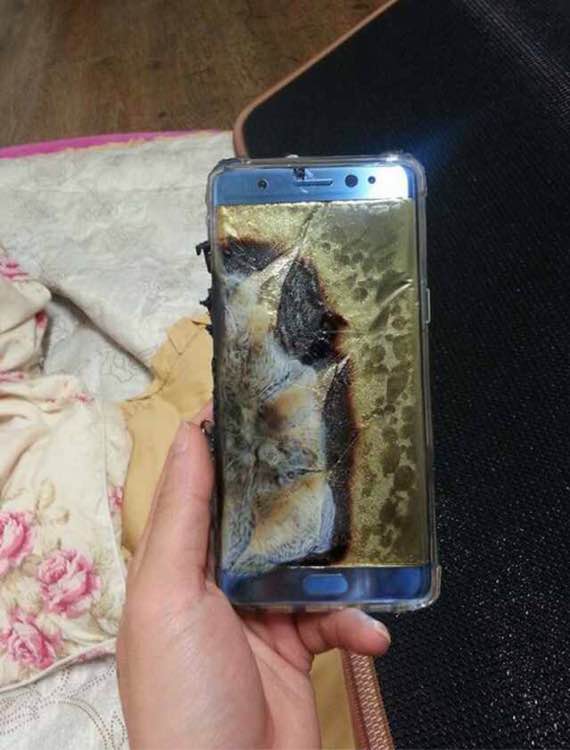 Samsung, one of the worlds largest technology companies has suspended sales of it's Galaxy Note 7 Flagship model.  Numerous (current count of over 30) cases have been reported of battery fires, resulting in damage to the phones.  Samsung has launched it's own internal investigation and released the following statement;
"Samsung is committed to producing the highest quality products and we take every incident report from our valued customers very seriously. In response to recently reported cases of the new Galaxy Note 7, we conducted a thorough investigation and found a battery cell issue.
To date (as of September 1) there have been 35 cases that have been reported globally and we are currently conducting a thorough inspection with our suppliers to identify possible affected batteries in the market. However, because our customers' safety is an absolute priority at Samsung, we have stopped sales of the Galaxy Note 7.
For customers who already have Galaxy Note 7 devices, we will voluntarily replace their current device with a new one over the coming weeks.
We acknowledge the inconvenience this may cause in the market but this is to ensure that Samsung continues to deliver the highest quality products to our customers. We are working closely with our partners to ensure the replacement experience is as convenient and efficient as possible."
This comes days before the UK release of the device and will disappoint many Samsung fans worldwide.  Samsung posted this on their website today : https://news.samsung.com/global/statement-on-galaxy-note7
Contact ESP for mobile phone repair in Sheffield!